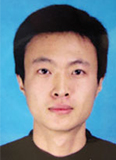 Prof. Yang Yue(LINK)
Institute of Modern Optics, Nankai University, China
Brief introduction:
Yang Yue received the B.S. and M.S. degrees in electrical engineering and optics from Nankai University, China, in 2004 and 2007, respectively. He received the Ph.D. degree in electrical engineering from the University of Southern California, USA, in 2012. He is a Professor with the Institute of Modern Optics, Nankai University, Tianjin, China. Dr. Yue's current research interests include intelligent photonics, optical communications and networking, optical interconnect, detection, imaging and display technology, integrated photonics, free-space and fiber Optics. He has published over 200 peer-reviewed journal papers and conference proceedings, four edited books, >50 issued or pending patents, >100 invited presentations.
Title:Key Technology and Challenge to Achieve High-Baud-Rate Coherent Optical Communication Systems.
Abstract:High-baud-rate coherent optical communication system is necessary to meet the ever-increasing demand for high-speed applications. Currently, over 1 Tb/s single-carrier transmission has been achieved in the laboratory owing to the recent progress in high bandwidth devices and advanced modulation formats. Its commercial application is expected to be realized in the near future.
In this talk, we present the trend of utilizing high-order quadrature-amplitude modulation (QAM) and increasing baud rate, and several key technologies in the coherent optical communication systems. First we discuss recent progress of coherent optical communication systems based on high-order QAM. Some advanced digital signal processing algorithms are also introduced. Furthermore, the transmission performance of three ultrahigh-order QAM signal are depicted, including 1024, 2048 and 4096. Then we compare five high-efficiency modulators and corresponding modulation structures. Key performance parameters including electrode length, 3-dB bandwidth, half-wave voltage, extinction ratio and optical loss are considered. Besides, we summarize some commonly used QAM signal generation methods to achieve over 100 GBaud optically modulated signals. Finally, we investigate the trade-off between the QAM orders and baud rate for high-speed transmissions through a series of simulations.
The results indicate that for the coming 800 GbE or 1.6 TbE, PDM-64-QAM might be a suitable choice by considering the trade-off between the required system bandwidth and link reach. By adopting the latest probabilistic shaping technology, higher-order QAM signals could be better for long reach applications without using extra system bandwidth, such as PS PDM-256-QAM. Meanwhile, as the current high-baud-rate systems and devices like pluggable transponders are moving towards higher-level integration, modulators based on thin-film LiNbO3, plasmonic and all-silicon might have broad prospects.